The need to prevent the destructive effects of climate change escalated by carbon emissions from burning fossil fuels has become a global concern. That is because fossil fuels have been the primary source of generating electricity. However, renewable technology has advanced as the demand for clean energy to mitigate climate change continues to rise. Several countries have launched solar energy projects to cater to the growing demand for sustainable energy. The latest and MENA Region's largest sustainable energy project in Saudi Arabia's solar park, a joint endeavor between ACWA Power and Investment Fund.
Background of Saudi's Giant Solar Power Plant
On November 30, 2022, ACWA Power partnered with Water and Electricity Holding Company (Badeel) to build the largest solar power plant in Al Shuaibah. The solar power facility is under construction and will be operational by the end of 2025, per reports. The Saudi government plans to get 2,060 Megawatts of electricity from the plant.
In detail, the project is an equally funded venture by ACWA Power and Badeel, backed by the Public Investment Fund (PIF). The PIF, which holds 50% and 100% stakes in Badeel and ACWA Power, respectively, received directives from the government to fund the initiative.
The PIF funds the renewable power project per the Kingdom's Vision 2030 strategy of developing clean energy technologies. This development marks the PIF's commitment to developing 70% of Saudi Arabia's renewable energy capacity by the end of 2030. That was a statement by Al-Humied, the PIF's head of MENA Investments. Al-Humied noted that the PIF prioritizes the utilities and renewables sectors following its strategy to unlock Saudi Arabia's resources for revenue diversification.
The PIF is working with a mandate to pump a minimum of $40 billion annually into the country's economic diversification initiative. The fund aims to achieve carbon neutrality in Saudi Arabia by 2050.
The solar farm is part of the government's program to generate 40 GW of clean energy by 2030. The government will invest about $101 billion to increase sustainable energy to 50% of electricity-generating capacity (58.7 GW) by 2030.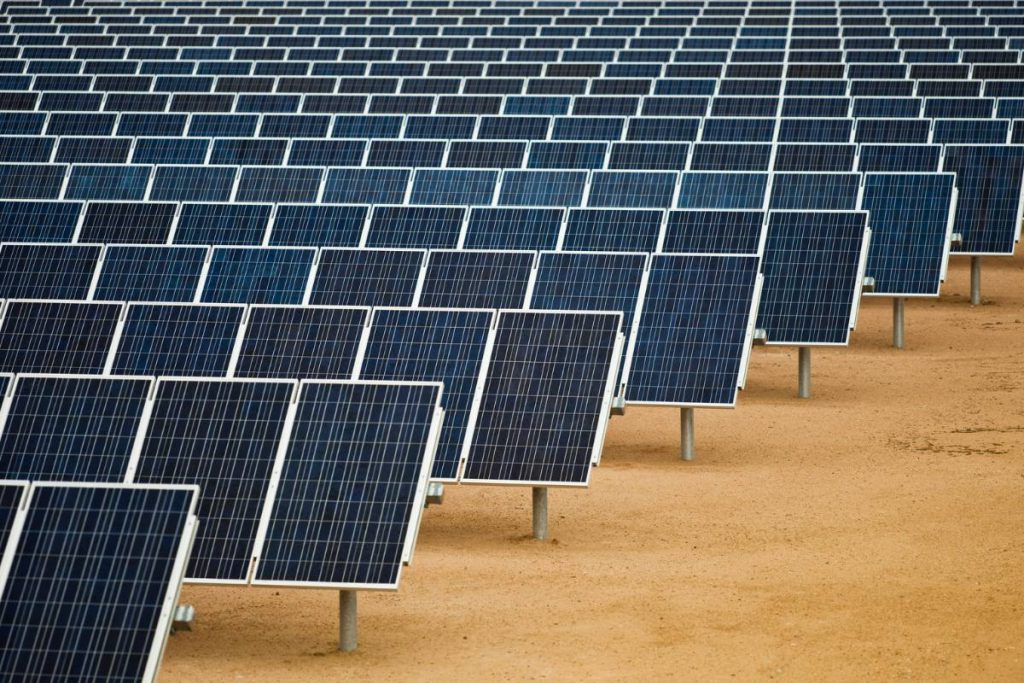 Geographical and Climate Conditions
Saudi Arabia's geographical and climate condition makes renewable energy sources economically attractive. Moreover, the country plans to diversify its economy and relieve its oil and gas export as international energy remains high.
The Saudi Power Procurement Company will buy the electricity generated by the solar farm when it becomes operational. The government expected the solar energy plant to generate electricity to power 350,000 households in the country.
Impact of the Renewable Energy Sector on Saudi Arabia's Economy
Saudi Arabia is committed to expanding its energy generation to meet the growing international demand for clean and sustainable energy. The country has developed its renewable energy industry by establishing strategic initiatives to support its Vision 2030.
It began by establishing the National Renewable Energy Program (NREP), an initiative under the Ministry of Energy's supervision. NERP aims to raise Saudi's clean energy production, balance the local energy sources and reduce carbon emissions.
ACWA Power chairman, Mohammad Abunayyan, touts solar power as the key to unlocking positive economic and environmental outcomes for a greater nation.
Saudi's Solar Energy Projects
To that effect, Saudi Arabia launched several solar energy projects in the past years. Among these solar projects is Sakaka IPP, situated 30 km from Sakaka city in the Al-Jouf province. The Sakaka IPP comprises 1.2 million solar panels spanning 6,000 square kilometers of land, with an energy generation capacity of 300 Megawatts.
Another solar power project is the Shuaibah IPP situated 80 kilometers south of Jeddah, with an electricity generation capacity of 600 Megawatts. Then, there is Rabigh IPP, 25 kilometers from Rabigh, whose capacity is 300 Megawatts.
Sudhir IPP is another solar project of the Saudi Arabia Kingdom located in the Riyadh province, with a production capacity of 1,500 Megawatts. This project is one of the solar plants funded by the Saudi Public Investment Fund (PIF).
Due to its commitment and effort in attracting foreign investment to renewable energy, Saudi Arabia has advanced in energy technology. The Ministry of Energy (MOE) launched the Renewable Energy Projects Development Office (REPDO) to encourage the private sector to invest in the country's renewable energy industry.
REPDO shares the same objectives with NREP and energy project-related proposals. That's not all. MOE also established the Saudi Energy Efficiency Centre (SEEC), which issues energy company licenses and conducts data reviews and construction audits.
Saudi's know-how and commitment to renewable energy development have attracted foreign partnerships. It recently discussed with the UK government a potential collaboration to build a space-based solar power (SBSP).
Of all Saudi's solar power projects, the ongoing Al-Shuaibah solar power plant of 2,060 Megawatts capacity is the largest. This solar project could be the Kingdom's ticket to diversifying its economy from oil and gas exportation.